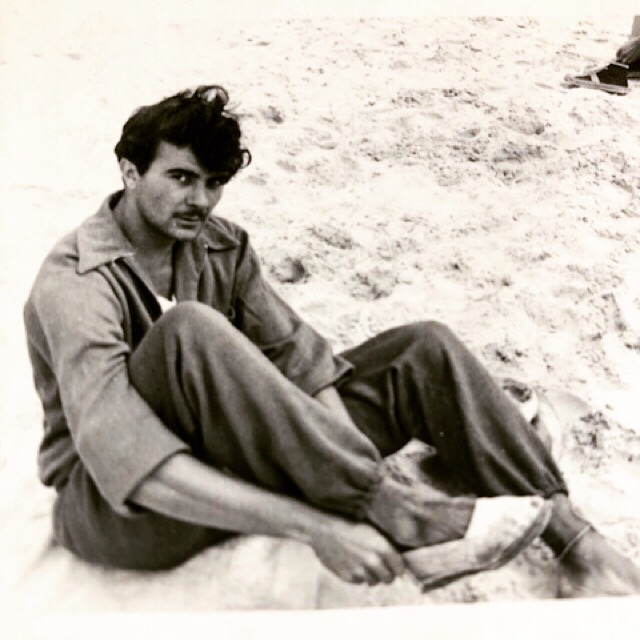 Raymond Zoilé (1923 – 2004) The introduction of a new discovered oeuvre
A window dresser, inventor, interior architect, colorist, sculptor, artist, graphic designer, a visionary… It is hard to find a category where to place Raymond under. And it seems like every category is strange to Raymond Zoilé. And yet, he mastered every discipline and combined them fluidly. It seems like categories did not have influence Raymond Zoilé and that he stood above them. Doing his thing day by day and year by year.
At the Royal Academy of Fine Arts Antwerpen (KASK) (1941 – 1943) he attended drawing and painting classes. Followed by a University leveled classes at the National High Institute of Fine Arts (1943-1947). Raymond attended painting classes by Constant Permeke and baron Isodoor Opsomer. From 1947 -1951 he attended Monumental and Decorative arts at the same institute. Raymond graduated as one of the best of his year,  some known fellow students were Pol Mara, Vic Gentils, Ausloos, and Jan Dries to name a few.
Descending from a bourgeois family, Raymond found himself in a dilemma after graduating. The love of his life could not marry an artist. So when they married in 1953, in 1954 Raymond Zoilé started working as a designer for the prestigious Grand Bazaar galleries. The Grand Bazaar Galleries was the Belgian equivalent of Lafayette, Printemps or Harrods. In a very short time Raymon Zoilé's talent was recognized and he became the national head of design for the firm. Interior design, layout of publicity, displays, windows. He ran a huge team of assistants. Soon people would gather in front of the Grand Bazaar shop window in the mornings to discover what magic the team of Raymond had performed. In 1968 Raymond received Golden Palms in the Order of the Crown for his extraordinary and groundbreaking work.
But what is even more remarkable about Raymond Zoilé is that outside the spotlight and the hard-working, he maintained a true artist, almost living a double life. The oeuvre that he established as an artist is astonishing and maybe one of the best kept secrets in Flemish post war art for a while. 40 years of labor, producing art ranging from figurative to abstract figurative. Lyrical abstract to abstract expressionist. From oil, gouache, and pastel to polystyrene and epoxy. Paintings, assemblages, collages and sculpture.
Raymond will be remembered as a person with lot's of humor but on the other hand it remains until today the question why he never showed his work. Financial independence helped of course and maybe certain personal views lead tot his decision. Around Raymond's easel, we found several quotes that give us some insight into his thinking: "Je ne les comprends pas du tout. Elle ne sont pas litérature. Elle son seulementun arrengement pictural d'images que m'obsédent." (Marc Chaghall)
In the next coming months we will be preparing the first publication. The introduction show runs at the gallery in the Kloosterstraat 156 Antwerpen till 26th of June 2019. We are also proud to announce we have acquired the full representation of the estate.