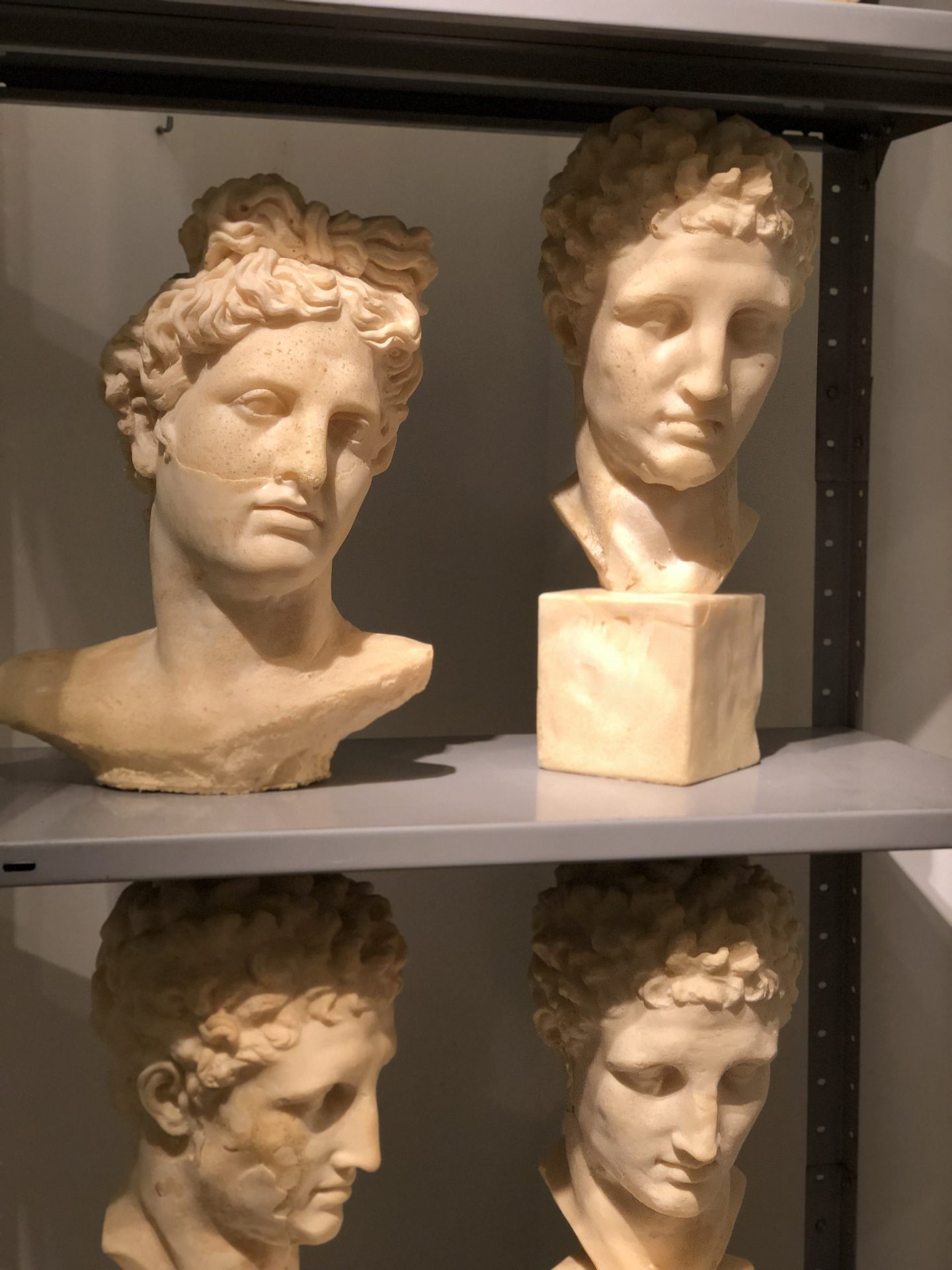 Galerie Alain Hens presents "You can't glue that" Sculptures by Tim Stokes
Alain Hens is very pleased to host an exhibition of American artist Tim Stokes. This from the 7th of February 2019 until 10th of March 2019 at the gallery address Kloosterstraat 156.
"You can't glue that" will focus of the artist's most recent sculptures featuring hybrids with references to classical and ancient sculptures- and then recontextualized. His way of constructing a sculpture involves recuperating existing sculptures, and by destructing them and reassembling them in different ways. The final oeuvre is then moulded and reincarnated in unorthodox materials, such as plaster or isolation foam. The material use and silent monochromatic color palette contrasts his eager to make strong and loud crossbreeds. His provocative artistic language is often characterised with intelligence and humour, always questioning and challenging norms.
Tim Stokes was born in the 60s in middle class Texas; a place where you learn to shoot a gun before knowing how to write. Growing up with a family of religious extremism, his outlet was his creations. Self-taught for many years, Tim Stokes pursued Fine Art studies and later graduated at the age of 40 at the University of Texas, in 2007. Installed in Europe since 2008, he has lived 2 years in Paris, the latest 8 year in Antwerp, and now on his way to the south of France.